DMA Controller Specifications
Key Features
SiFive provides support for both streaming and scatter-gather DMA for networking and storage applications from our partners. DMAs are AXI/AXI4-compliant and configurable up to 32 channels supporting both fixed and round-robin arbitration, and are ready for integration in customers' applications.
DMA Controller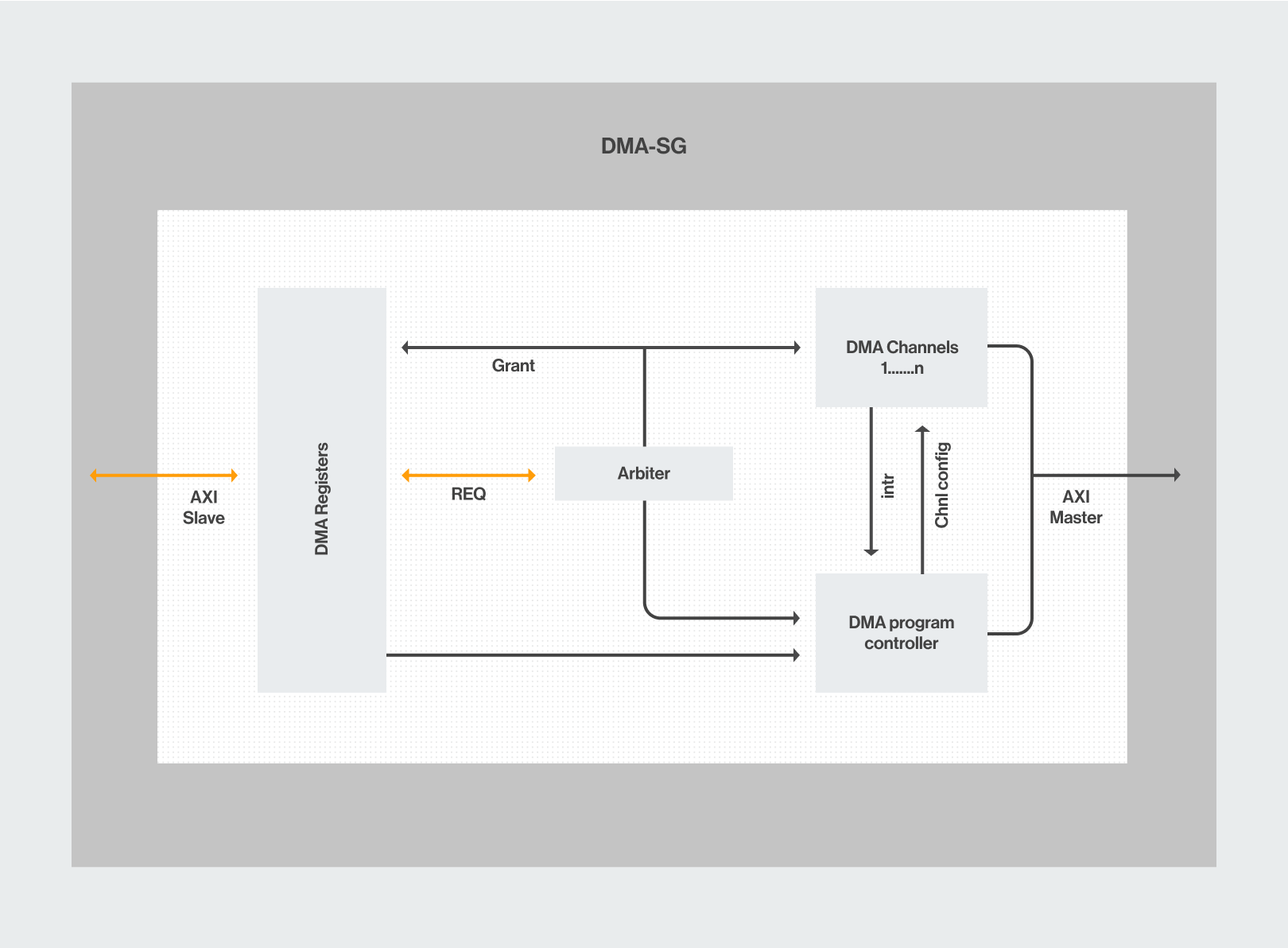 Additional Details
Features
Configurable as Simple DMA or scatter gather DMA
AXI4 complaint
AXI bus width of 32/64/128 bits support
Configurable number of channels, maximum up to 32
Supports memory-to-memory, memory-to-peripheral, peripheral-to-memory and
peripheral-to-peripheral transfer
Transfer complete interrupts and error interrupts are generated
Arbitration supported - fixed and round robin
Provides status of each transfer through status register for each channel
We'd like to hear from you. Share your vision with our dedicated sales team and we'll shape a solution that fits your needs.
Explore Related Products
Best-in class SoC IPs covering wide range of applications from IoT devices, networking and AI/HPC
Peripherals
SiFive's peripherals include SPI, QSPI , RTC, I2C, WDT, UART and GPIO.