Freedom Unleashed
HiFive Unleashed (Discontinued)
Featuring the Freedom U540 (FU540) SoC, the world's first Linux-capable, multi-core, RISC-V processor, this developer board marks a brand-new era for RISC-V software - the beginning of support for rich operating systems. With 3 execution modes (Machine, Supervisor, User), Sv39 Virtual Memory, 8GB of DDR4, Gigabit Ethernet, and a ChipLink expansion port, modern operating systems have an ideal RISC-V target. A 5th core (monitor core) is also available for real time applications. SiFive Mix+Match technology offers a potent combination of application and real-time processing.The SiFive Essential™ S51 (RV64IMAC) can service auxiliary functions and cooperate with the SiFive Essential U54-MC cluster, making this an ideal heterogeneous software development platform where Linux and an RTOS can co-exist.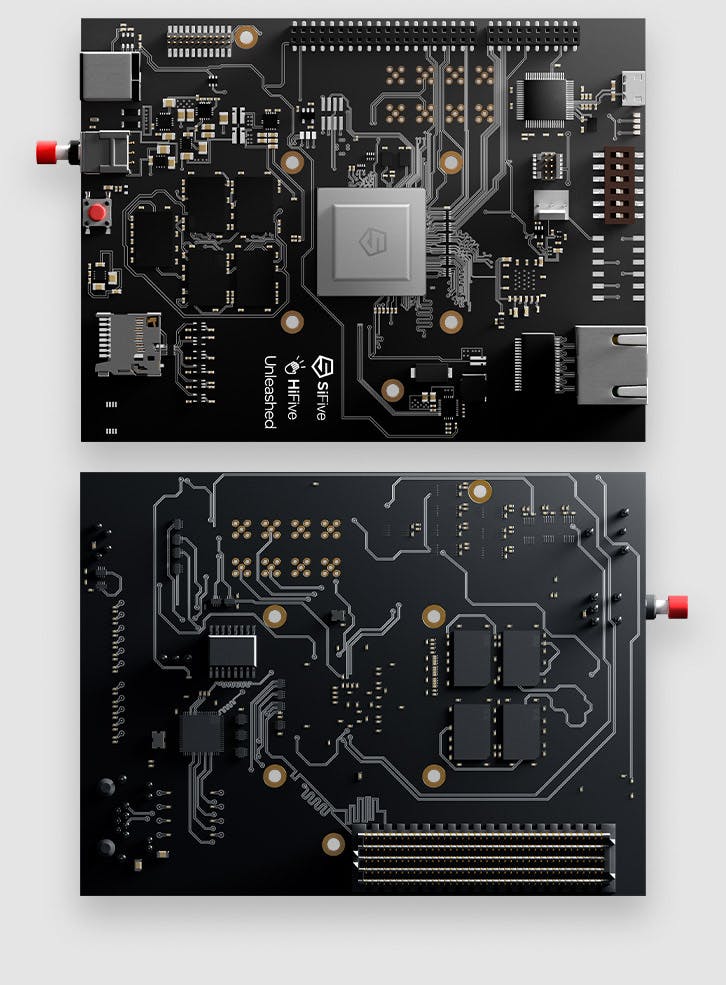 HiFive Unleashed Features
& Specifications
Flash Memory
32MB Quad SPI Flash from ISSI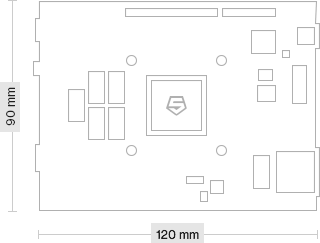 HiFive Unleashed
Expansion Board
The HiFive Unleashed Expansion Board converts your HiFive Unleashed into a RISC-V Linux PC. It features a Microsemi PolarFire FPGA preprogrammed as a PCI Express Root Complex, allowing you to connect peripherals to the following: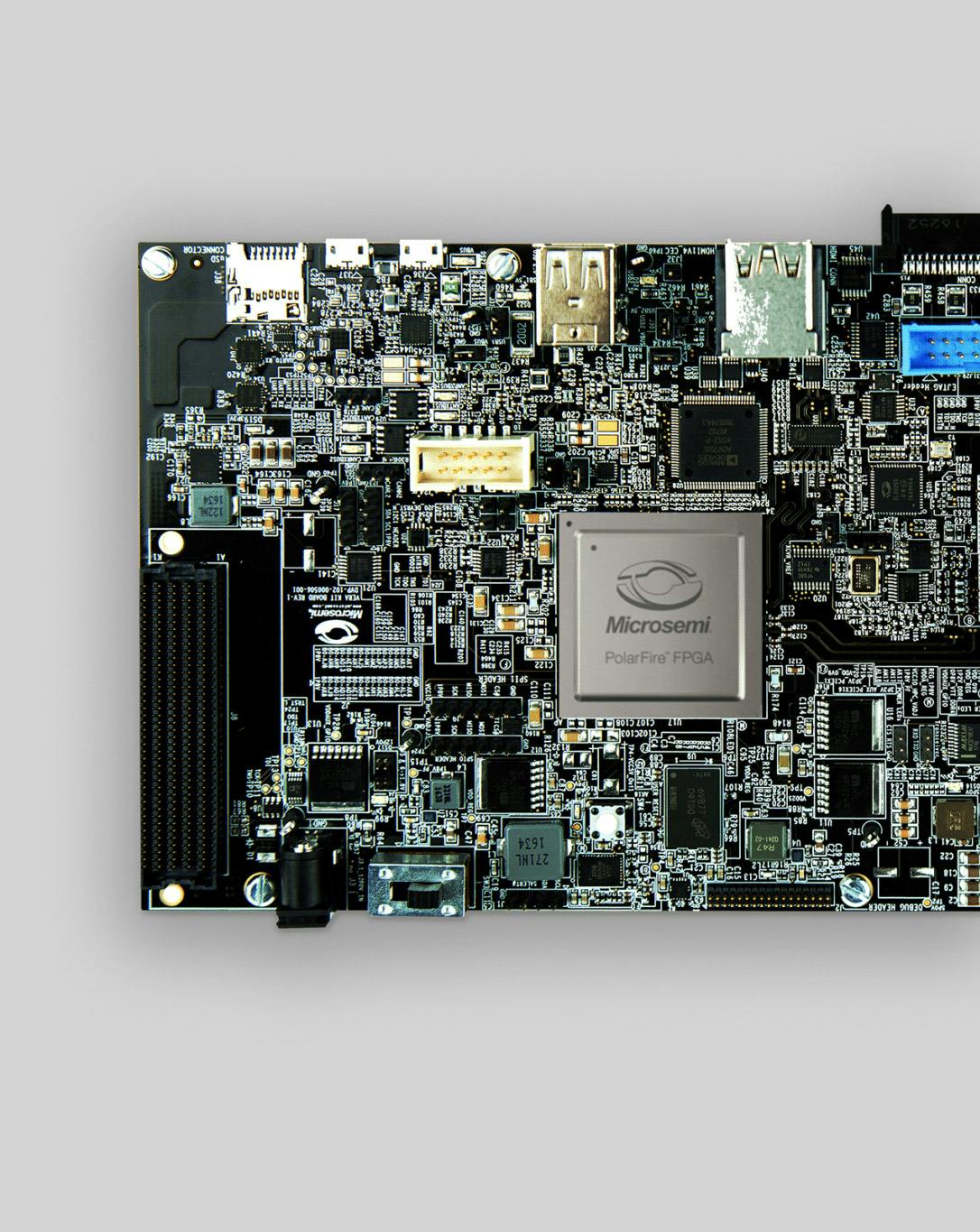 Peripheral Connections
x1 PCI Express connector
x16 PCI Express connector with 4 lanes of PCIe connected
SSD M.2 connector
SATA connector
(PCI Express to SATA Bridge)
Buy Expansion Board
Advantages of HiFive Unleashed
If you're a serious software developer, kernel developer, or Linux hacker, we can think of a few reasons to use this board:
Port software to the RISC‑V platform
Evaluate the SiFive U54‑MC SoC
Own the fastest RISC‑V SoC in the world
Want multi-core, Linux-capable RISC‑V hardware
Want to support open source hardware
Need to create the next great thing!
Learn More
What People
are Saying

"Working together with SiFive to accelerate the growth of the RISC‑V ISA and our Mi‑V ecosystem, the HiFive Unleashed Expansion Board and HiFive Unleashed development board give the broader Linux market an extremely robust platform for RISC‑V development."

Ted Speers — Microsemi, Head of Product Planning, Programmable Business Unit

"The 28nm fabricated U540 SoC that drives the SBC is not only the first multi-core and Linux-ready RISC‑V processor, but the first to provide cache coherence."

Eric Brown — Linux.com

"It's the first off-the-shelf RISC‑V product to be able to boot operating systems running the Linux kernel, which recently received mainstream support for the RISC‑V ISA."

Gareth Halfacree — Bit-Tech.net

"The RISC‑V Foundation applauds the work Microsemi and SiFive have done to deliver a comprehensive Linux software development platform for RISC‑V. Particularly in the embedded market, where a growing majority of today's designs run Linux, this Microsemi/SiFive RISC‑V solution offers a compelling development environment."

Rick O'Connor — Executive Director, RISC‑V Foundation