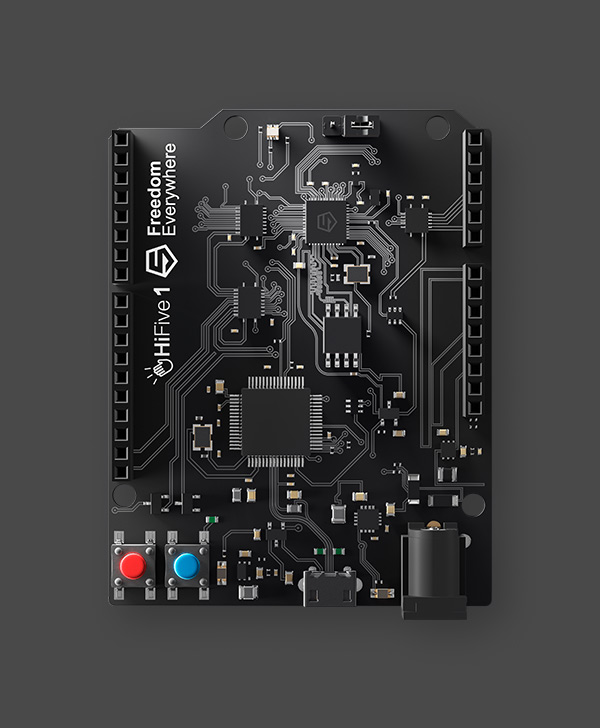 Freedom Everywhere
HiFive1
HiFive1 is a low-cost, Arduino-compatible development board featuring the Freedom E310. It's the best way to start prototyping and developing your RISC‑V applications.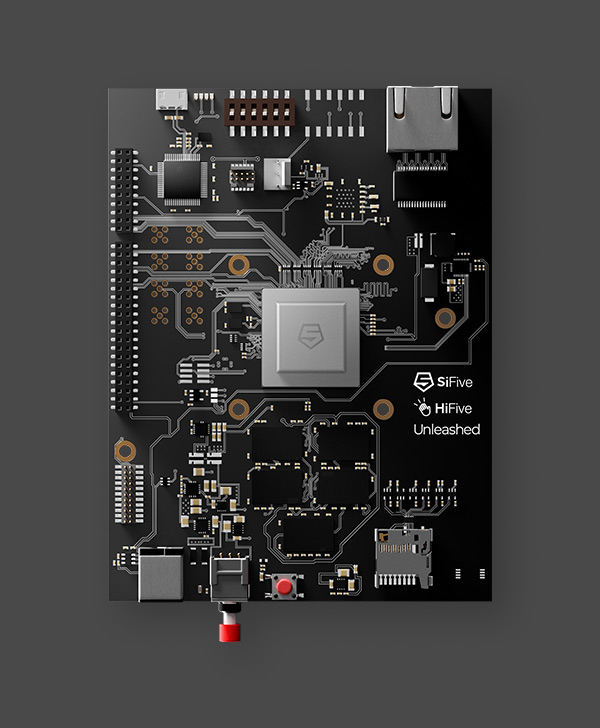 Freedom Unleashed
HiFive Unleashed
HiFive Unleashed is the ultimate RISC‑V development board. Featuring the Freedom U540—the world's first-and-only Linux-capable, multi-core, RISC‑V processor—the HiFive Unleashed ushers in a brand-new era for RISC‑V.
Software
Dream it.
Build it.
Freedom Studio
Freedom Studio is the fastest way to get started programming with your SiFive hardware. Freedom Studio is built on top of the popular Eclipse IDE and packaged with a prebuilt toolchain and example projects from the Freedom E SDK. Freedom Studio is compatible with all SiFive development boards.
Freedom E SDK
The Freedom E SDK is a repository of demo programs, industry standard benchmarks, and board support packages (BSPs) for our hardware platforms. Running benchmark code on our development boards is as easy as building a single Makefile target.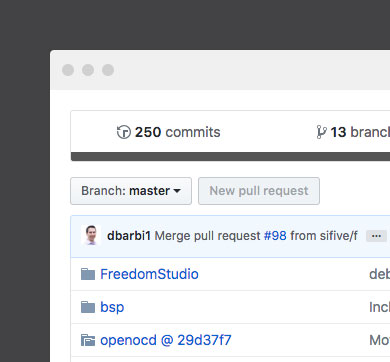 Completely Open Source
git clone --recursive https://github.com/sifive/freedom-e-sdk.git
Freedom E SDK
Prebuilt RISC‑V
GCC Toolchain
Save time by using one of our prebuilt toolchains which contain all the tools necessary to compile and debug programs on SiFive products. Our toolchain distributions have been carefully packaged to support both 32-bit & 64-bit ISAs.