Join the RISC-V Revolution
Resources
SiFive Performance Family of Products Webinar
The recently announced SiFive Performance family of processors is a significant milestone in SiFive's commitment to delivering a complete, scalable portfolio of RISC-V cores.  In this webinar, Drew Barbier, Senior Director of Product Marketing, will introduce the Performance P270 and P550, both available now, and how SiFive continues to set the standard in RISC-V architecture.
View More Details
SiFive 21G1 Release Webinar
Join us in this webinar to learn about all of the enhancements to the SiFive™ RISC-V IP portfolio introduced in the 21G1 release. Product manager Graham Wilson will dive deep into the product updates, ranging from the ultra-capable SiFive U Series to the extremely popular SiFive E Series, offering up to 35% more performance for bit processing algorithms; and up to 25% smaller code size.
View More Details
Faster, More Efficient, Mission-Critical-ready 7-Series Core IP
The SiFive 7-Series is now available with more performance, new features for security and mission-critical applications, and lower power thanks to the new 20G1 6.0 update. SiFive experts Drew Barbier and Dany Nativel are joined by Jeff Hancock of Mentor Graphics to give you the details of the unique capabilities of SiFive 7-Series Core IP and why they are important for customers building secure, mission-critical capable solutions.
View More Details
Technical Papers & Case Studies
Technical Papers
SiFive U8 Takes RISC-V Out Of Order
U84 Is First in New Series of High-Performance RISC-V CPUs
Bob Wheeler2019-10-28
SiFive Raises RISC-V Performance
Series 7 Comprises First Superscalar RISC-V CPUs
Bob Wheeler2018-11-12
SiFive Secures RISC-V
SiFive Shield and SiFive WorldGuard Provide Open Secure Platform Architecture
Bob Wheeler2019-11-11
SiFive Shield Secure Boot
SiFive Shield secure boot solution
Yann Loisel2021-07-14
SiFive WorldGuard Solution
System-level SoC software isolation security solution
Yann Loisel2021-07-14
SiFive Shield Secure Debug
SiFive Shield secure debug solution
Yann Loisel2021-07-14
Case Studies

SiFive Shepherds RISC-V ISA to Enterprise Applications, Broader Adoption
SiFive Performance, Intelligence processor lines extend RISC-V to applications, AI/ML markets
James Sanders2021-07-12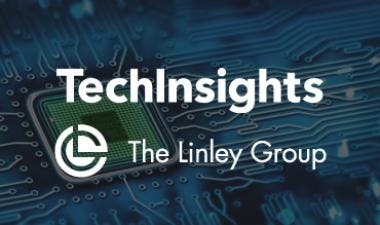 SiFive P650 Pumps Up Performance by 50%
SiFive Performance™ P650 ups performance 50% over P550, introduced just 6 months prior
Jim Turley2021-12-27
Sign up for our newsletter
Stay in touch
Sign up to receive product updates and more