HiFive1 (Discontinued)
Freedom Everywhere
SiFive HiFive1 is an Arduino-compatible development board featuring the SiFive Freedom E310 (FE310) SoC, making it the best way to prototype and develop RISC-V software.
HiFive1 Features and Specifications
Designed for microcontrollers and edge computing, the FE310 instantiates a SiFive Essential™ E3 Series CPU Core Complex, a high performance 32-bit RV32IMAC core. Additional features include a 16KB L1 Instruction Cache, a 16KB Data SRAM scratchpad, hardware multiply/divide, a debug module, flexible clock generation with on-chip oscillators and PLLs, and a wide variety of peripherals including UARTs, QSPI, PWMs, and timers. Multiple power domains and a low-power standby mode ensure a wide variety of applications can benefit from the FE310. Software development is accelerated with the onboard FTDI FT2232 JTAG debugger connecting over USB to SiFive Freedom Studio, an Eclipse-based IDE. Additionally, your JTAG probe of choice can be connected and used with your favorite debugger and IDE. Freedom Studio is packaged with a prebuilt toolchain and example software projects. Alternatively, the SiFive Freedom Tools download package includes a pre-built toolchain, debugger, and additional command line tools that can be plugged into your own bespoke development environment.
Both 3.3 V or 5 V supported
SPI Controllers/HW CS Pins
128 Mbit Off-Chip (ISSI SPI Flash)
Host Interface (microUSB)
Program, Debug, and Serial Communication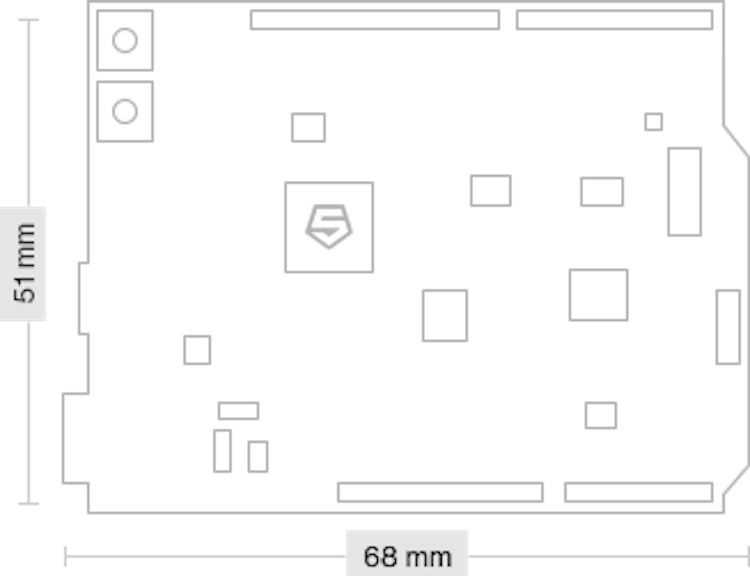 New Version of HiFive1 Available
Hardware I2C to read from digital sensors
Additional UART to communicate with other peripherals
Low-power sleep mode, keeping only the minimal amount of logic in the Always-On domain powered
On board wireless networking
Check Out HiFive1 Rev B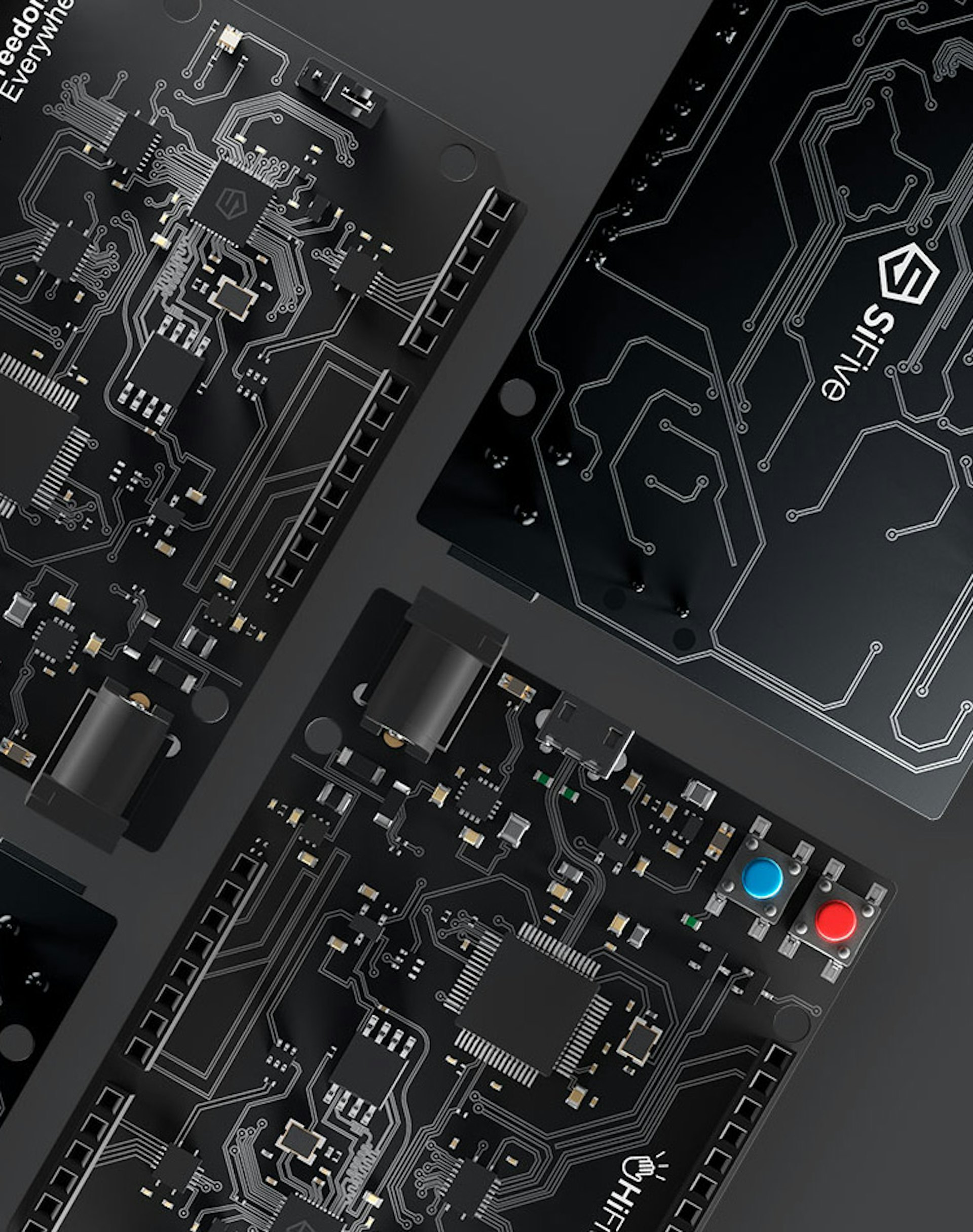 For those following the RISC‑V space, SiFive's new Freedom E310 is a long-awaited milestone.
SiFive is providing innovative solutions that will fundamentally change the semiconductor industry.