Mission
Our Mission
Custom Silicon for all.
SiFive brings the power of the open source RISC-V ISA that it invented combined with innovations in CPU IP to the semiconductor industry, making it possible to develop domain-specific silicon faster than ever before. With its OpenFive business unit, the industry leaders in domain-specific silicon, SiFive is accelerating the pace of innovation for businesses large and small.
Leadership
SiFive Leadership
RISC‑V inventors and industry veterans.
The inventors of RISC‑V joined forces with silicon experts bringing a new approach to semiconductors together with decades of industry experience, hundreds of tapeouts and millions of chips shipped.
Investors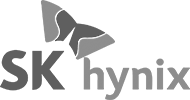 Software Community
Expanding the RISC-V software ecosystem, together.
SiFive believes a strong community is one of the major benefits of the free and open RISC‑V ISA. SiFive's customers benefit from the governance of RISC-V International, whose members contribute to and maintain the RISC‑V ISA, extensions, tools, and ecosystem.
RISC‑V International is composed of the most innovative companies in the world.