SoC IP
HBM2 / HBM2E IP Subsystem
The HBM2 / HBM2E IP is suitable for applications involving graphics, high-performance computing, high-end networking, and communications that require very high bandwidth, lower latency and more density.

HBM2/2E PHY Specifications
Key Features
Integrated HBM controller and HBM PHY subsystem solution supporting HBM2 and HBM2E JEDEC spec for a wide range of technology and foundry nodes. As an early advocate of 2.5D and 3D ASIC design technologies and by leveraging its experience from the industry's first multiple successful 2.5D SoC SiP demonstration, SiFive plays a key role in enabling industry applications that leverage the HBM 3D-stacked DRAM technology.
Download
High-Bandwidth Memory (HBM 2/E) Brochure - PDF (506 KB)

Unlock
HBM2 / HBM2E IP Subsystem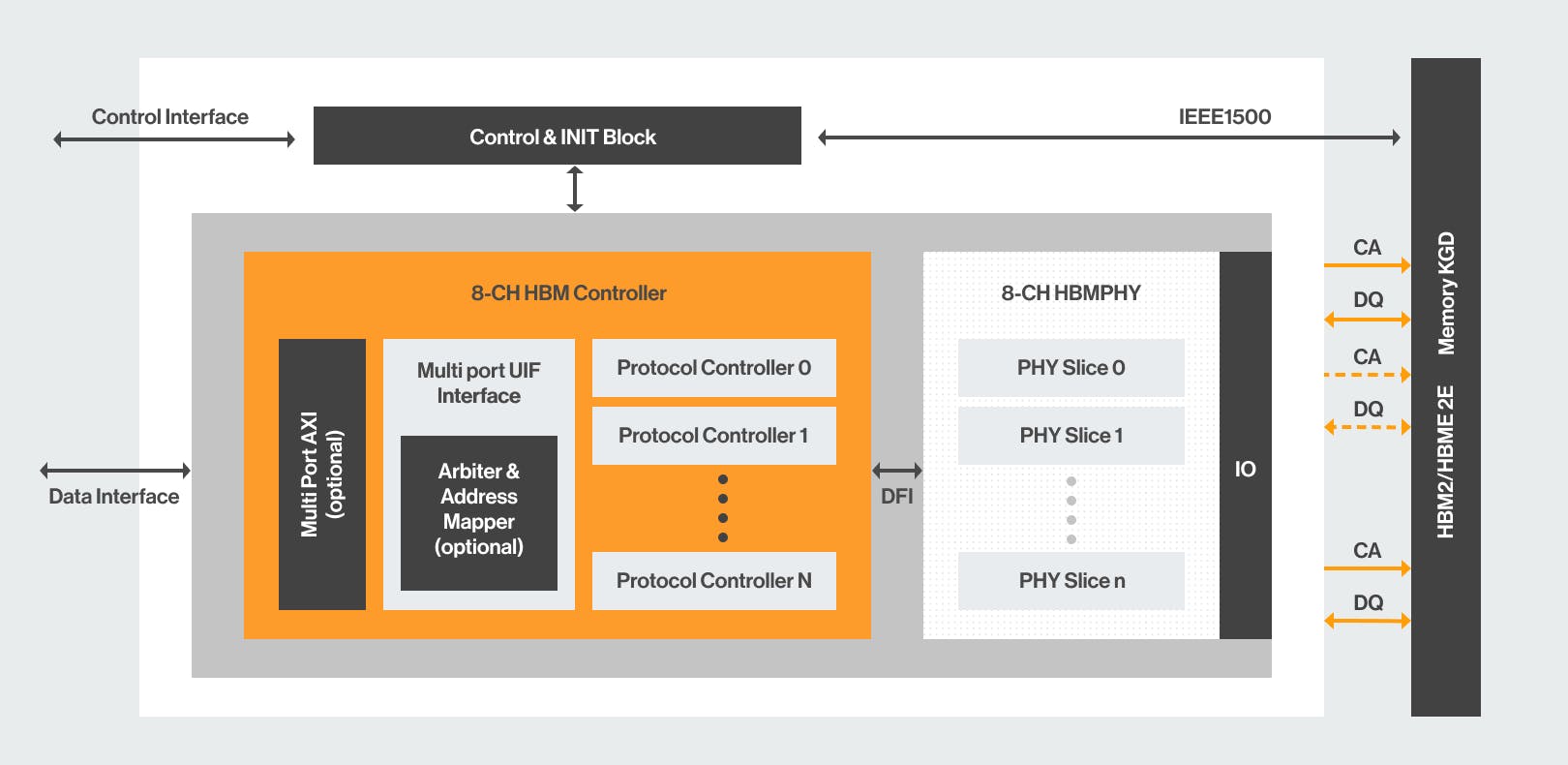 HBM2 / HBM2E ASIC SiP (System in Package)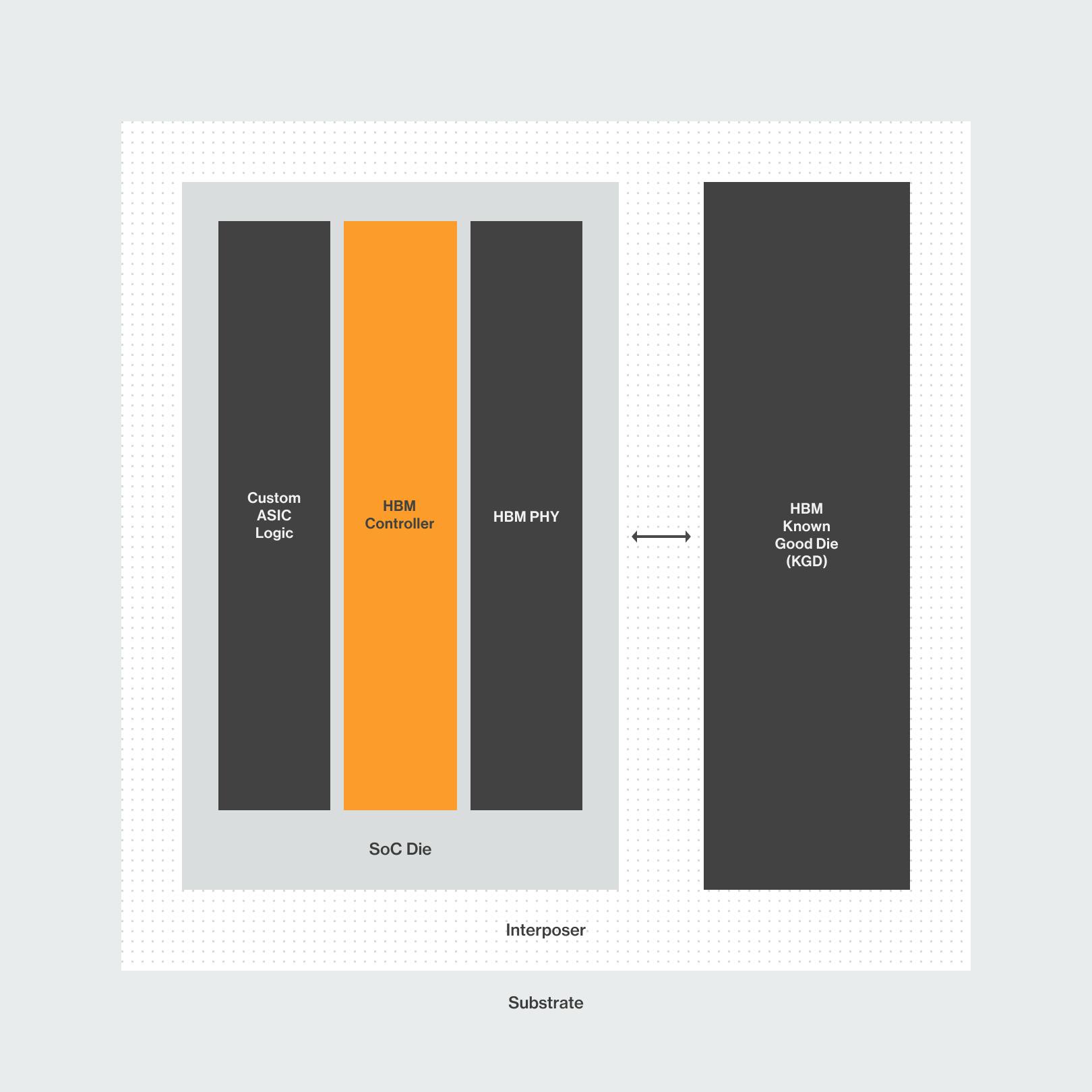 Additional Details
Protocol Controller
JEDEC (JESD235B) HBM2/HBM2E DRAM specification compliant
Pseudo-channel mode support
Multi stack HBM2/2E memory support
Power down self-refresh modes
Low latency controller features
Per channel data rate – Up to 3.2Gbps/pin
Configurable independent channels
Memory access optimizations for bandwidth efficiency
DFI-like controller/PHY interface
Supports 1:1 & 2:1 PHY/controller frequency ratios
Memory die diagnostic features
JTAG connectivity for IEEE-1500 access, lane repair, training and loopback test modes
Multiple in-built test & diagnostic features
PHY Layer
Ultra-low latency
Easily portable across technologies
Includes I/O, PLL & DLL
Coarse and fine grain I/O training
Low-power HBM memory and PHY modes
Complies to ESD requirements
Loopback support for testability
JEDEC (JESD235B) HBM2/HBM2E DRAM specification compliant
Optional support for LLHBM
Process node supports – TSMC16/12nm, TSMC7nm, GF14/12nm, GF22FDx
Die-to-Die Interposer I/O
CMOS I/O with programmable drive strengths
2Gbps/1GHz DDR with light output loading
Up to 5mm interposer trace length support meeting > 2Gbps per pin date rate
Electrically compatible with JDEC HBM2 spec
Optional differential receiver
Get in Touch
We'd like to hear from you. Share your vision with our dedicated sales team and we'll shape a solution that fits your needs.
Customization
If you already have a specific SoC IP spec in mind, our team can help you to customize controller IP as per your requirements.