April 13, 2020

The coronavirus pandemic has disrupted the global community—a stark reminder that we are citizens of one world and must work in unison to stop the spread. Teams of scientists from multiple countries are working with different vaccine technologies to find a solution. We applaud them all for their efforts and eagerly anticipate their quick success.
At SiFive, we are closely monitoring the situation and following all CDC recommendations, including having all of our teams work from home. We remain fully engaged with our customers, partners and each other, and everything remains business-as-usual. In fact, we continue to establish new partnerships, build and launch world-class product solutions, host virtual events, and expand our team. Please read more below to see these highlights in detail.
We wish all of you good health, patience and solidarity during this challenging time; we have no doubt that the world will emerge stronger than ever.
With regards,
Naveed Sherwani
President & CEO
SiFive, Inc.
Company Highlights

New Solutions

Recent Partner News

RISC-V Ecosystem

Other Highlights


SiFive Connect – SiFive in a Virtual World Webinar Series
A platform designed for continued engagement with the global hardware and software community developing RISC-V based semiconductor solutions. These monthly events will take place twice on the same day (9 a.m. PDT and 6 p.m. PDT) to enable convenient participation from a variety of time zones. Learn more.
Events
SiFive Connect Webinar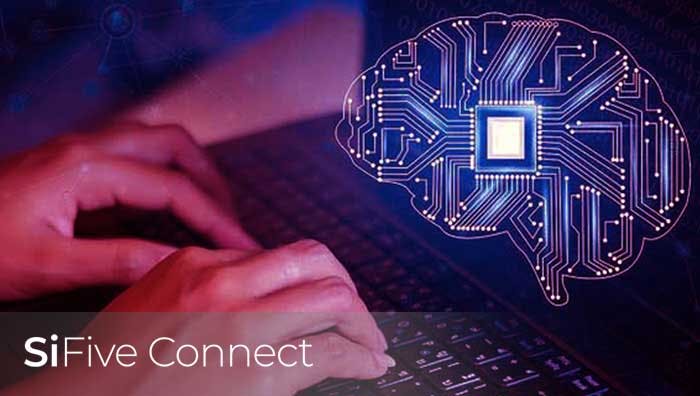 Embedding Intelligence Everywhere with SiFive 7 Series Core IP
Thursday, April 16
9 am - 10 am PDT
6 pm - 7 pm PDT - Learn more.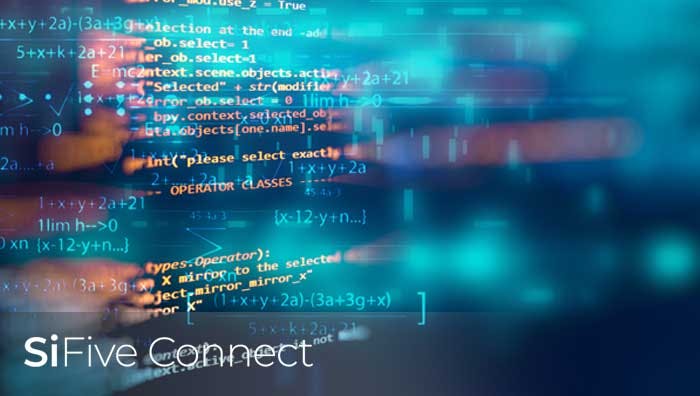 Rapid Embedded Prototyping with SiFive Software
Thursday, April 30
9 am - 10 am PDT
6 pm - 7 pm PDT - Learn more.

The Linley Group
SiFive Presented at the Virtual Linley Spring Processor Conference April 6-9: The Direction and Magnitude of SiFive Intelligence, by Nick Knight, Software Performance Team.
View proceedings.
Vectors are History: 30 Years Later, by Randy Allen, VP of RISC-V Software.
View proceedings.

SiFive was a Key Participant in IEEE's 2020 CICC Forums (Virtual Conference Online) March 23 and March 24:
Co-Founder and Chief Architect Krste Asanovic presented SiFive: A Startup with a Mission to Democratize Access to Custom Cores and Silicon.
View proceedings.
Chief SoC Architect Shubu Mukherjee presented Challenges and Solutions for Domain-Specific Custom Silicon.,
View proceedings.

SiFive was a Key Participant at Embedded World 2020, Nuremberg, Germany (Feb 25-27) – Demonstrated SiFive Core Designer, and SiFive Shield with WorldGuard, which offers core-driven and process-id driven modes for multi-domain security.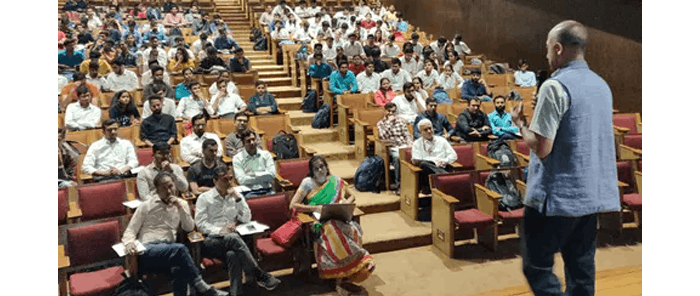 SiFive hosted Tech Symposiums in San José, Costa Rica (co-located with LASCAS 2020), and Mexico City, Mexico in February, and a special two-day symposium and workshop in Ahmedabad, India in early March – The RISC-V ISA is gaining momentum.
Technical Papers
Sign up for our newsletter
Stay in touch
Sign up to receive product updates and more