SiFive - July 31, 2018
SiFive Hosts Girl Geek X and Champions Custom Silicon For All
On Wednesday, July 25th, SiFive had the pleasure of hosting Girl Geek X at our offices in San Mateo. Girl Geek X is a brilliant organization with the aim of connecting women across companies large and small for the purposes of networking and sharing career advice in the fast-paced tech industry. Over the past 10 years, Girl Geek X has grown from a 400-person dinner hosted by Google to a well-known Bay Area group with a membership base of more than 15,000.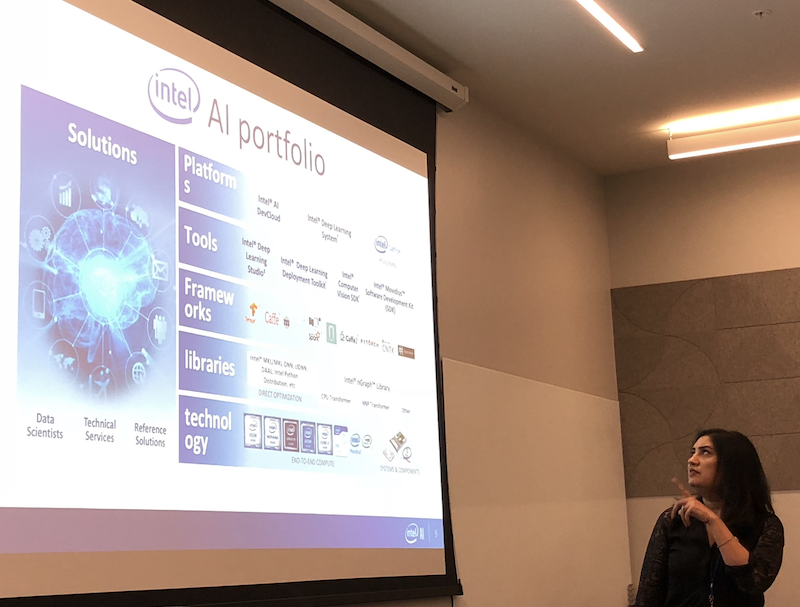 As the champions of innovation in custom silicon and disrupting the hardware industry's staid ways, SiFive is proud to stand behind Girl Geek X's mission. It was a delight to host them and share our vision for silicon design in the cloud with their members.
The evening began with a networking hour and delicious drinks and appetizers. I gave a quick company introduction and then invited Huma Abidi, Director of Machine Learning and Deep Learning Software at Intel, to present her lightning talk titled, "AI on IA (Artificial Intelligence on Intel Architecture)". Huma's group at Intel makes use of TensorFlow and other open AI frameworks; she offered intriguing insights and explained that "data is the currency of the future," and that now was the time to take advantage of AI because we have "bigger data sets, better hardware, and smarter algorithms."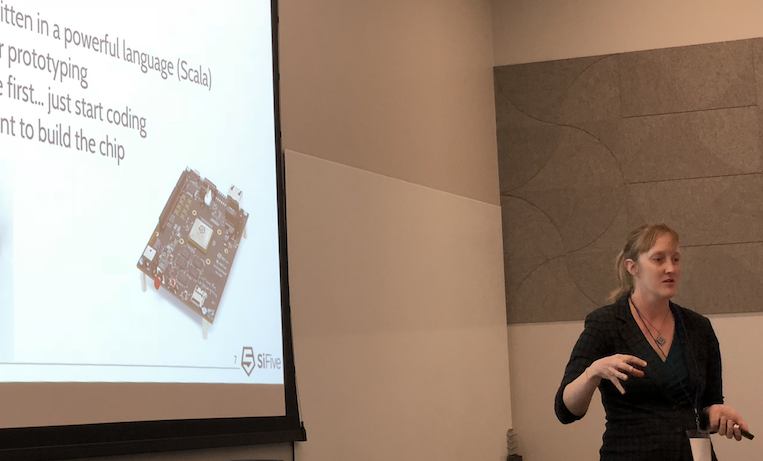 Megan Wachs, Senior ASIC Design Engineer at SiFive, covered the typical pain points in designing a chip. Among them are the expensive tools, multiple domains of expertise required, IP procurement and all the headaches of taping out. Megan explained that SiFive's platform leverages open source building blocks as well as SiFive's unique chip-building capabilities so that the customer can focus on their "secret sauce." This revolutionary approach can allay many of the typical fears that customers have. "With RISC-V, there is less stress about what to use," explained Megan.
Amy Lindburg, Product Manager for SiFive's Cloud Services, delivered the final lightening talk titled, "Making Hard Things Easy." Amy covered the tortured UX that has become the hallmark of many enterprise systems. Her examples of the ubiquitous interfaces that we are all forced to use but would rather avoid drew knowing laughs. Amy explained that the combination of a good UX and a SaaS model is the massive opportunity that is in front of the semiconductor industry — and one in which SiFive is leading the charge.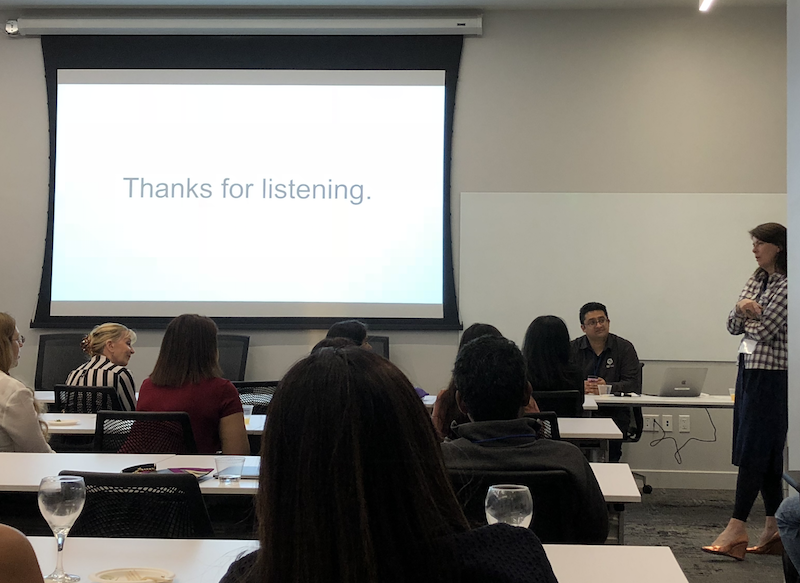 The Girl Geeks were engaged and asked thoughtful (and tough!) questions. SiFive would like to thank our speakers and everyone who attended. The evening had great energy, enthusiastic participation and the overall interest in the RISC-V Revolution is only growing. Our close ecosystem partners, Western Digital, will be hosting Girl Geek X on October 9th. Stay tuned for more details!