SiFive - November 17, 2023
SiFive's Performance P470 Receives Best in Show Award at the RISC-V Summit
We'd like to thank our moms, the Academy and …well ok, maybe it's not the Oscars but the 2023 RISC-V Summit was filled with innovation, collaboration, and a SiFive award for one of our most popular products! The SiFive Performance P470 RISC-V processor was awarded Embedded Computing Design's Best in Show Award at this year's event. Winning in the microelectronics, microprocessors and IP category, the SiFive Performance P470 brings unparalleled compute performance and efficiency to small size, high volume applications such as wearables, smart home devices, and consumer devices. At the Summit Samsung representatives spoke about their experience working with the P470 in silicon and also provided some great overall advice to the RISC-V ecosystem.
The SiFive Performance P470 is the company's first efficiency-focused, Out-of-Order, area-optimized vector processor. It is significantly smaller than competing solutions and is optimized to have best-in-class performance efficiency and area density. The P470 delivers significant upgrade opportunities over legacy processors, offering impressive compute density, power efficiency, and robust feature sets to handle the most demanding workloads and bring significant cost savings to customers. Plus, the processor offers greater design flexibility to meet specific application needs, power budgets, and cost envelopes.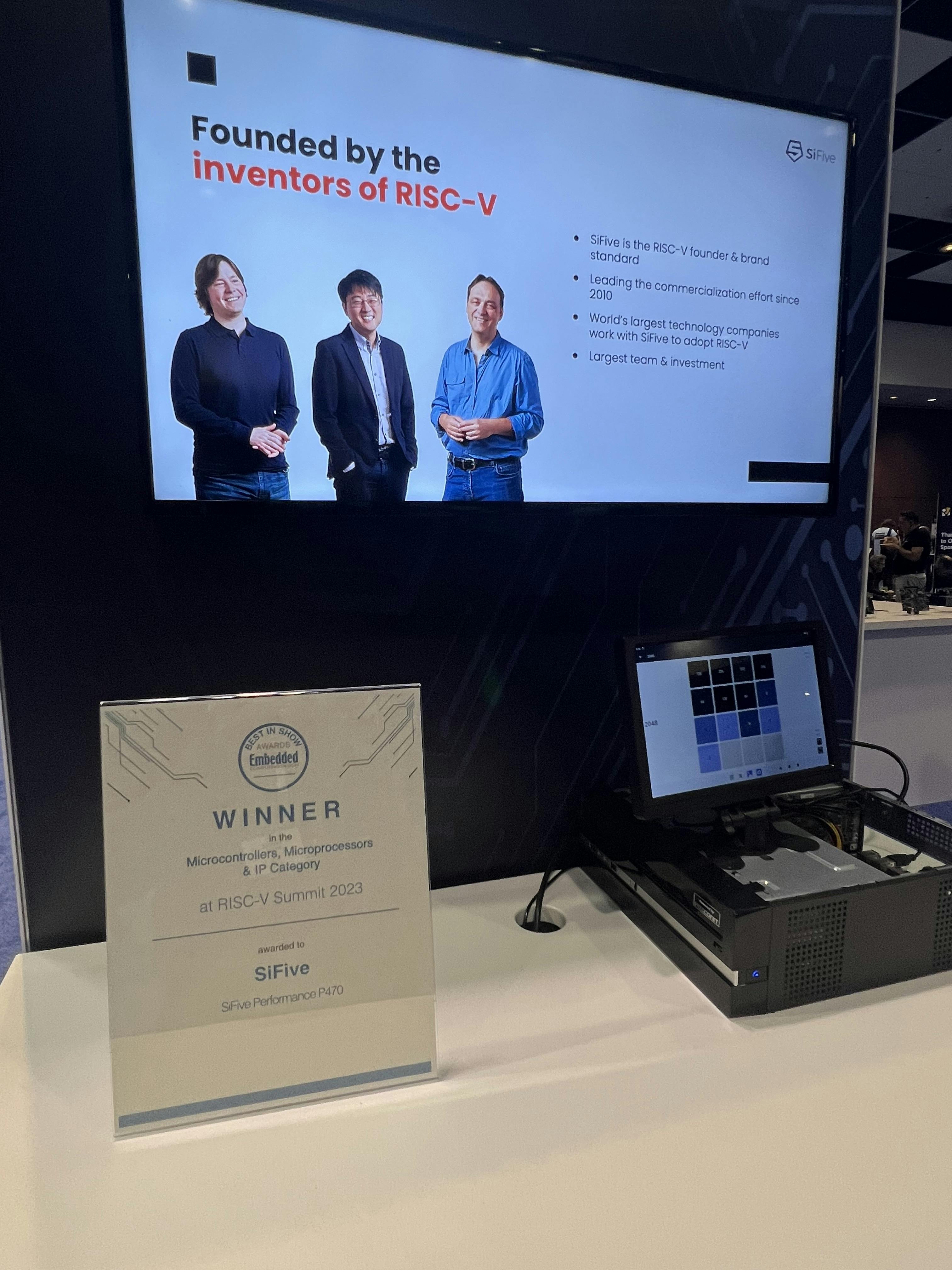 Learn more about the award-winning processor and the rest of SiFive's Performance family here.
Congratulations to all of the other Best in Show Award winners and nominees. Together the RISC-V ecosystem is proving that the future of RISC-V has no limits!