SiFive - November 30, 2019
SiFive's Tech Symposiums and Workshops Throughout South America Included Participation by Both Academia and Industry
We completed our tour through South America, which included tech symposiums and workshops in São Paulo, Porto Alegre, Montevideo, Buenos Aires and Bucaramanga. We are proud to have co-hosted these events with South America's most prestigious universities, including the Polytechnic School of the University of São Paulo (Poli-USP), the Federal University of Rio Grande do Sul (UFRGS), the Universidad Católica del Uruguay (UCU), the University of Bueno Aires (UBA), the Universidad Industrial de Santander (UIS), and the Integrated Systems Research Group Onchip at UIS. The combined attendance was 300+, which demonstrates the strong interest that South Americans have in RISC-V.
São Paulo, Brazil Symposium and Workshop (11/18):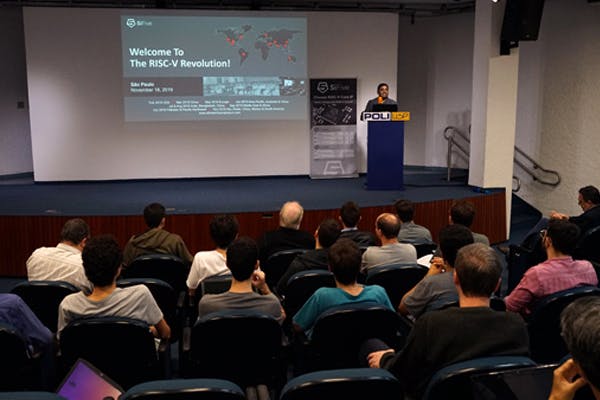 Porto Alegre, Brazil Symposium and Workshop (11/19):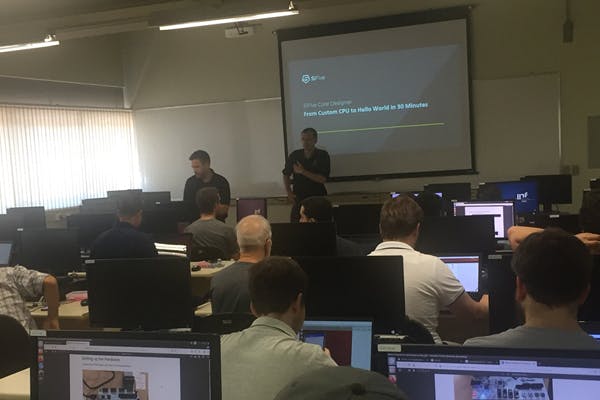 Montevideo, Uruguay Symposium and Workshop (11/21):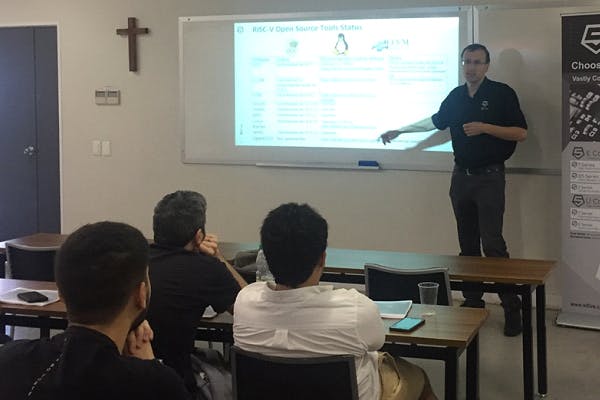 Buenos Aires, Argentina Symposium and Workshop (11/22):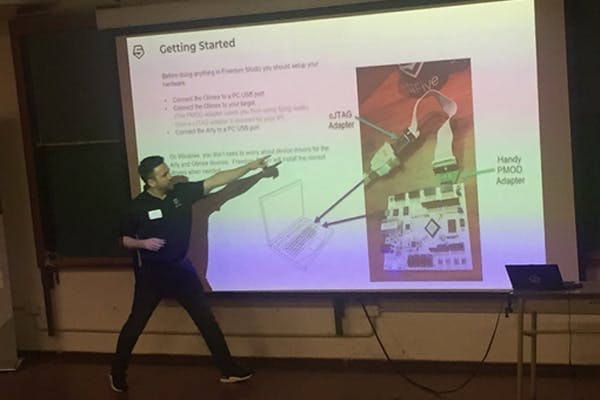 Bucaramanga, Colombia Symposium and Workshop (11/25):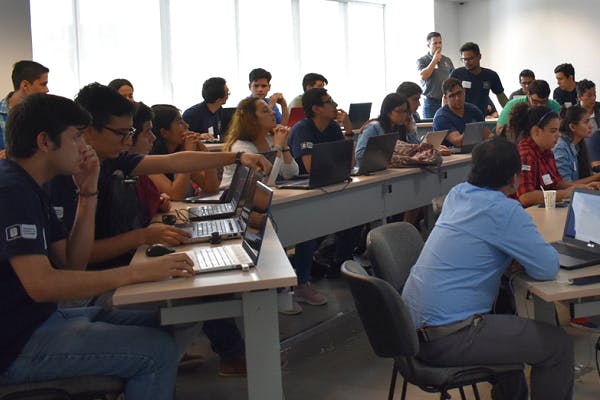 At all five symposiums, the main highlight was the hands-on workshop that offered attendees the unique opportunity to configure their own RISC-V core and bring up on an FPGA. Working professionals and students were enthusiastic about what they learned in the workshop and expressed their desire to continue using the RISC-V ISA for their current and future projects. We were humbled by the warm welcome we received by both academia and the local and regional electronics industry. In addition to our co-hosts, we'd like to express our gratitude to our South American partners, including Centro Interdisciplinar em Tecnologias Interativas (CITI-USP), the Department of Electronic Systems Engineering at the Polytechnic School of the University of São Paulo (PSI-EPUSP), the IEEE Uruguay Section and the IEEE Colombia Section.
The RISC-V Revolution has reached South America!