SiFive - June 04, 2018
Unleashing More Fun Under the Sun
Good news, HiFive fans! A limited supply of HiFive Unleashed Development Kits are now available on CrowdSupply for purchase.
Since the launch of HiFive Unleashed, many new capabilities are being enabled on the Freedom U540 SoC, the industry's first RISC-V based, 64-bit quad-core application processor running Linux. The updated boards now support Debian and Fedora Linux, both of which enable developers to build a fully functional Linux PC with a modern desktop. Additionally, with the help of the HiFive Unleashed Expansion Board, we're seeing more people experimenting with their own accelerators.
For those new to Unleashed, the Expansion Board, developed in concert with Microsemi, converts the HiFive Unleashed development board into a RISC-V Linux PC and comes with a Microsemi PolarFire FPGA preprogrammed as a PCI Express Root Complex, allowing you to connect peripherals to:
an x1 PCI Express connector
an x16 PCI Express connector with 4 lanes of PCIe connected
an SSD M.2 connector
a SATA connector (PCI Express to SATA Bridge)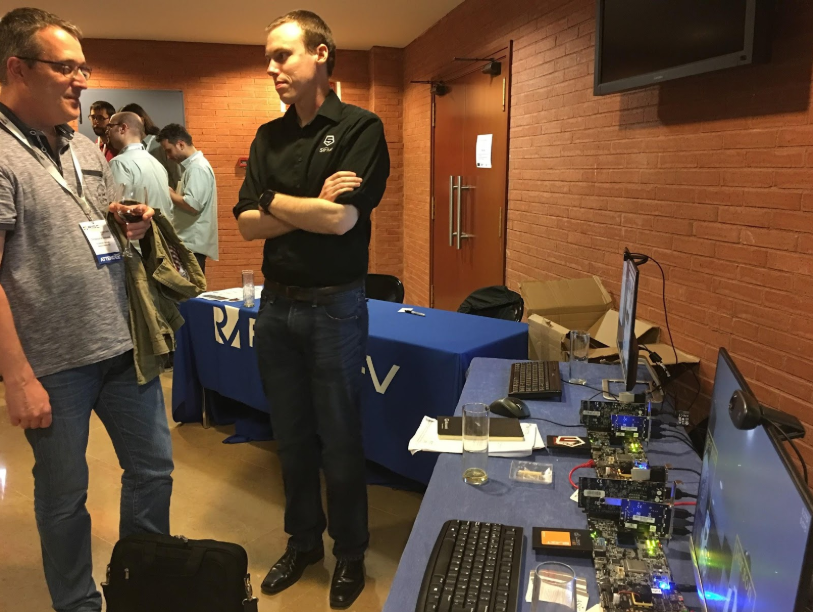 As demonstrated at the RISC-V Workshop in Barcelona, we worked with ASIC Design Services (ADS) to enable their AI-inferencing engine on the HiFive Unleashed with the Expansion Board. The Expansion Board is currently for sale on CrowdSupply.
We're excited to hear about how you're using the new HiFive Unleashed boards. If you've got a project you're proud of, please share it with us on the forums.